Manufacturing Process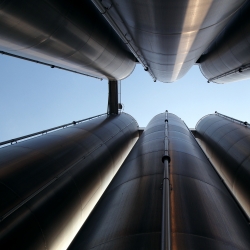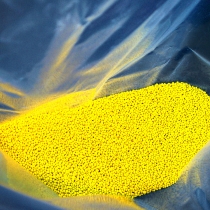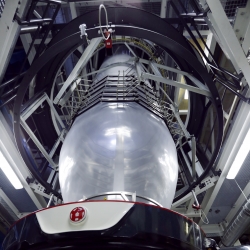 FROM RAW MATERIALS TO FINISHED PACKAGING
The production process comprises several stages. In the first stage, the raw material is made into film. In a second stage, which may ensue, the film is processed on converting machines.
AN OVERVIEW OF THE PRODUCTION PROCESS
The initial product is polyethylene granulate, which is manufactured to various specifications. Depending on the intended use, the basic materials are mixed with additives in order to obtain certain characteristics (such as colour, or UV stability). However, first-class raw materials alone are not enough to ensure high-quality products; modern technology and qualified employees also play a crucial role in the manufacturing process.

First, the raw materials are weighed and mixed automatically and then melted in the extruder. The film comes out of the extruder's nozzle in a tubular shape and runs upwards through a vertical cooling section.
The film is then laid out flat and run downwards through several rolls on a track. Next, the tubular film is wound onto tubes made of cardboard or steel and either delivered directly or sent to the converting department for further processing.
CONVERTING
In the second phase of the manufacturing process, the film is wound on large rolls and undergoes further processing.
Computer-controlled converting machines are used to make bags and pallet covers in various dimensions. Our flexible systems enable us to create tailor-made products.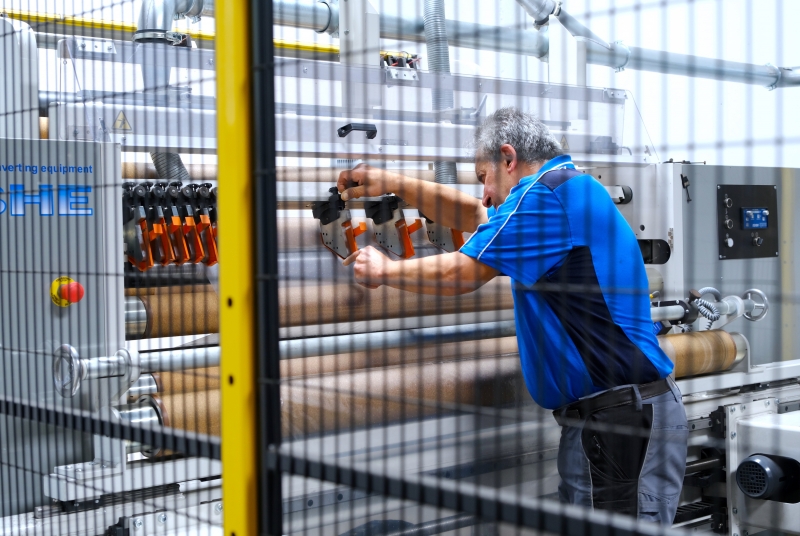 The film can be wound onto smaller rolls (construction film) or cut to meet specific customer requirements.
Finally, the finished product is put through a multi-step quality control system and is then packaged and prepared for dispatch or delivery.
In addition to inline printing, we are also able to process flat films in our new printing centre, using superior-quality 8-colour flexographic printing.