About Us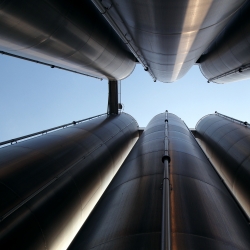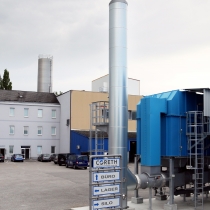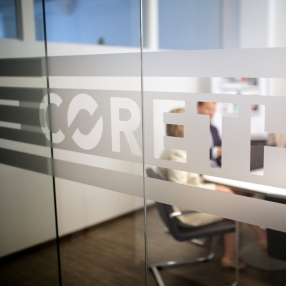 COMPANY PHILOSOPHY
The cornerstones of our philosophy are high service orientation, continuous innovation and competent staff.
We take pride in continually adapting our products to the needs of the market and consistently applying our quality standards on a daily basis. Our internal sales service team provides specialist information and advice to our customers whenever they need it.
COMPANY HISTORY
The company was founded by Georg Coreth in 1980 in Tribuswinkel near Baden, Lower Austria. At the time, our main products were construction film, tubular film and bags.
Over the following ten years, the company invested continually in its machine park, increasing its production capacity many times over and expanding its product range accordingly.
Despite several expansions, the company soon outgrew its facilities in terms of space and production capacity.
A change of location was in order to ensure the future quality and technical development of our packaging products.
In December 1995, the premises were relocated to Unterwaltersdorf in Lower Austria, just 30 km south of Vienna. Production began on the new company grounds as early as January 1996, with an operational area of 30,000 square metres.
Continual technological modernization and additions to our machine park have made it possible to increase production at Unterwaltersdorf fourfold. At present, approximately 33,000 tons of film are manufactured per year in three-shift operation. There are currently 123 employees working at Coreth.
Stefan Chalupnik joined the company in October 2011 and has shared management responsibilities with Mr Georg Coreth since February 2013.
In 2013, the decision was made to expand Coreth's product range yet again, including superior-quality printed film available starting in 2014(high-performance central impression flexographic printing press). For this purpose a printing hall has been erected on company premises.
In the second half of 2016, our company site was expanded from 24.000 square metres to 54.000 square metres.
The new addition to the premises allowed for our new recycling centre to be opened in December 2018. Thanks to the processing capacities the new EREMA system "Intarema", we recycle our own film waste as well as offer contract recycling.
In October 2019, we opened our new printing centre with a combined operational area of 2.000 square metres. This section is comprised of our very own high-rise warehouse for the secure storage of printed semi-finished and finished goods.
We are proud to announce the re-certification of the EN15593 Certificate of quality and hygiene standards by Quality Austria in December of 2019.
In January 2020, Christian Coreth rejoined the family business and has taken over the management of the company, together with Georg Coreth and Stefan Chalupnik.
PRODUCTS
The product range comprises film, construction film, stretch film, pallet covers, bags, printed flat film, cuts, adhesive tape, packaging accessories and tubular stretch film. In compliance with today's ecological requirements, all our films are recyclable. The significance of made-to-measure films (including shrink film and automatic packaging film) has risen considerably over the past few years.
Besides Austria, key markets are Germany, France, Denmark, Luxembourg, The Netherlands, Belgium, Switzerland, Slovenia, Serbia, Croatia, Romania and Hungary.
Approximately 50 percent of our products are exported.