FLEXO PRINT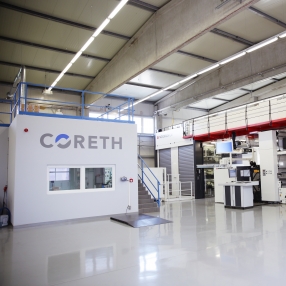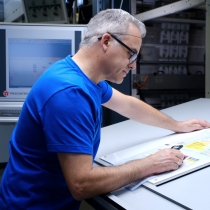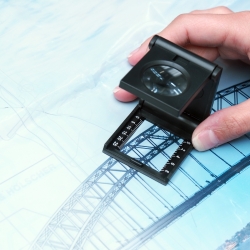 In 2013 Coreth decided to expand its product range and invest in a new printing hall complete with state-of-the-art machinery to complement the existing inline printing presses. The new equipment put into operation in 2014 included an 8-colour Novoflex CM high-performance central impression flexographic printing press by German machine supplier Windmöller & Hölscher.
8 colours
Printing width 1,300 (!) mm
Max. material width 1,350 mm
Min. repeat length 370 mm
Max. repeat length 1,250 mm
We see it as our responsibility to provide our customers with top-quality products and optimum service, thus giving them a competitive edge. Together with our customers we develop printing and packaging solutions tailored to customers' specific requirements.
Along with the new central impression flexographic printing press we acquired an ink mixing unit, a distillation system, a plate mounting machine and a variety of other machines. This allows us to respond to customer requests promptly and are less dependent on our suppliers.
Additionally, our team of printers (in our production line we print on inline printing presses 24 hours/7days per week) has been supplemented with staff experienced in flexographic printing.
Strict quality tests and the use of high-quality input materials are essential elements of our ongoing quality assurance efforts. We ensure consistent quality control from film production to flexo-printing to delivery, based on regular testing and recording.
With the acquisition of a central impression flexographic printing press we set new standards in our company history.