Certificate En 15593
We received the EN 15593 Certificate!
According to EN 15593 standards, Coreth is a certified hygienic environment for producing food packaging materials.
We are available to answer any questions you may have.
PRODUCTS
PACKAGING
FILM
PRINTING
We provide tailor-made
packaging solutions.
From production to superior-quality printing.
NEWS FLASH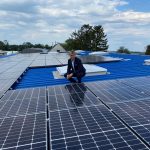 2020 / September
Installation of a photovoltaic system!
In collaboration with VERBUND Energy4Business GmbH, we have built a 170 kWp photovoltaic system as a self-consumption model in three of our production halls. The production of solar energy is highly…
PEOPLE ABOUT CORETH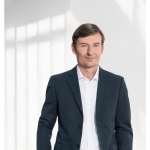 For many years, Coreth has been Vöslauer´s regional partner in film packaging. Together, we are working on sustainable packaging solutions that not only deliver the highest quality, but are also environmentally compatible and focused on resource conservation. The close proximity between our two family-run corporations offers additional advantages.
DI Herbert Schlossnikl
Managing Director, Vöslauer Mineralwasser GmbH